Mojia™ BOOST .3 Microcurrent + SKNCELL Booster Serum (promotion)
The Worlds First and Original Handheld At-Home Microcurrent Device at 0.3hz.
All NEW and ORIGINAL.
Mojia™ BOOST .3 microcurrent boasts a frequency of .3Hz ideal for skin rejuvenation.
Featuring 5 intensity levels, automatic turn off after 20 minutes, and a 5 minute interval beep. Treatments have just become a whole lot better.
Ergonomically designed with more curve for a comfortable fit.
ATP, COLLAGEN and ELASTIN
FIRMS
FILE LINES and WRINKLES
PRODUCT ABSORPTION
PLUMPS
REJUVENATE
Description
BOOST .3 FOR SKIN
The Mojia™ Boost .3 Microcurrent device is proven to get results and is a best seller in home devices.
This device is lightweight, compact and easy to use. It has 5 intensity levels to treat all areas of your face. 
Details


Mojia Australia is proud to introduce our latest innovation in skincare technology.
We are thrilled to be the first to bring you a hand-held true microcurrent device specially designed to work on a cellular level.
Say goodbye to expensive salon treatments and hello to the convenience of having a professional-grade device in the palm of your hand.


Microcurrent for Skin health
for Professional and at-home treatments
Microcurrent at a Cellular Level
Cellular Hydration through
Product Absorption
Boost 0.3, a powerful device targeting the signs of aging, utilises a sequence of specific microcurrents that penetrate the cellular level to provide long-lasting benefits that improve over time. Healing is stimulated by microcurrents at the appropriate frequency, which effectively activates the cells within the body. The preferred frequency utilised in microcurrent therapy for healing is commonly set at 0.3 Hz. The importance of using the correct microcurrent frequency for each treatment lies in the fact that every cell possesses its own distinct resonant frequency. When this resonant frequency is applied to a cell, it generates oscillations and resonates accordingly. These oscillations can induce various changes in the cells, such as heightened energy levels and enhanced intercellular communication. By promoting internal healing and optimising ATP production at the cellular level, Boost 0.3 results in firmer, smoother and plumper skin, effectively reducing the appearance of lines and wrinkles. This ultimately leads to a more radiant and rejuvenated complexion.
Reduce fine lines and wrinkles
Firm and brighten
Smoother and hydrated complexion
Decrease puffiness and boost circulation
Promote optimal ATP production
Promote collagen and elastin production
Greater product penetration
Revitalise and rejuvenate
The BOOST .3 works perfectly with our hack pack.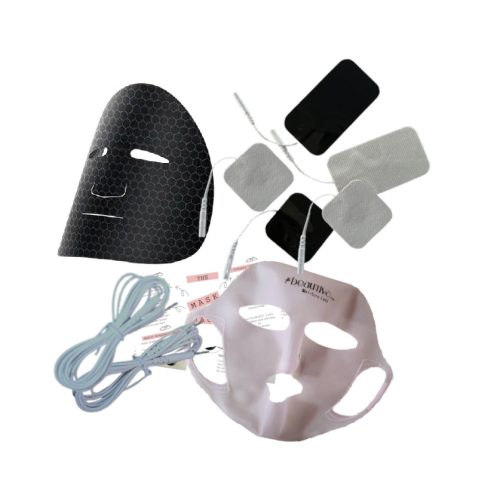 The Great Address From the founder of the Boost .3  21st Oct, 2023
It is with great joy and a huge sense of accomplishment and recognition that I share this news with you.
The Great Address magazine reached out to me earlier this year, expressing their interest in testing the Boost .3 and mask hack pack.
Without any hesitation, I agreed to their request, as I have absolute confidence in the quality of my product.
Over the past few months, they diligently conducted their tests, and today I finally received their email.
It is important to emphasise that their review is entirely unbiased; they have not received any form of payment, commission, nor are they affiliated with us in any way.
"One of the best at-home microcurrent facial toning devices…"
Real People....Real Results
From the Founder of the BOOST .3
Why Ava chose 0.3hz.
Mojia™ BOOST .3 Microcurrent + SKNCELL Booster Serum (promotion)
Your review
* Review is required
Email
* Email is required
Add photos or video to your review